~
Able Muse Write Prize (for Poetry & Fiction)

~



2014 Contest Winners Announcement

Able Muse is pleased to announce the winners of the Write Prize for poetry & fiction (judged anonymously throughout by the Able Muse Contest Committee and the final judges, Amit Majmudar for fiction, and Dick Allen for poetry). Write Prize (for

Poetry

), Final Judge: Dick Allen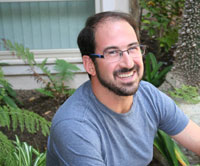 POETRY WINNER: Scott M. Miller
- "Costanza e Preziosa"
Here is what Dick Allen has to say about Scott M. Miller's winning poem:


The two-column poem, ideally made to be read straight across the columns as well as down one column and then the other, is notoriously difficult to compose. Almost always, its tour-de-force element overwhelms its subject and theme. Not so here. "Costanza e Preziosa" cries out to the reader. It sends us back to the famously scandalous sculpture by Bernini. Its passionate imagery—that hair!—reminds us of how each female lover can be, separately and together, "model, mistress, muse" and of how great passion sculpts the ages. Crafted with notable devotion, this is one of the finest ekphrastic poems I now know.
FINALISTS:
Dick Allen observed of the finalists that "their different merits seem to me to make them pretty equivalent." These finalists are a good representation of the outstanding quality of the poems entered in the contest. I have to add that some of the poems which did not make the finals were also quite good—especially, the poems that made the shortlist, mentions further down below.

Eric Berlin
- "For Lack of What Is Found"
Catherine Chandler
- "Discovery"

Marilyn L. Taylor
- "River II: Accidental Reflection"
- The winning and finalist poems will be published in the Winter 2014 issue of
Able Muse,
print edition.
SHORTLIST:
Here are the shortlisted entries, which were good indeed, and top the unusually large number of quality poems that were entered in the competition.
•
Eric Berlin
- "Aire Libre"
•
Eric Berlin
- "Legacy"
•
David Culwell
- "Glory"
•
William E. Rogers
- "The Decline of the Bourgeoisie"
•
William E. Rogers
- "Twins"
•
Safiya Sinclair
- "Center of the World"
•
Safiya Sinclair
- "How to Be a More Interesting Woman: A Polite Guide for the Poetess"
•
David Southward
- "Wallace at the Office"
Subscribe now to Able Muse to read the fine work of the contest winners and finalists in the forthcoming Winter 2014 issue.